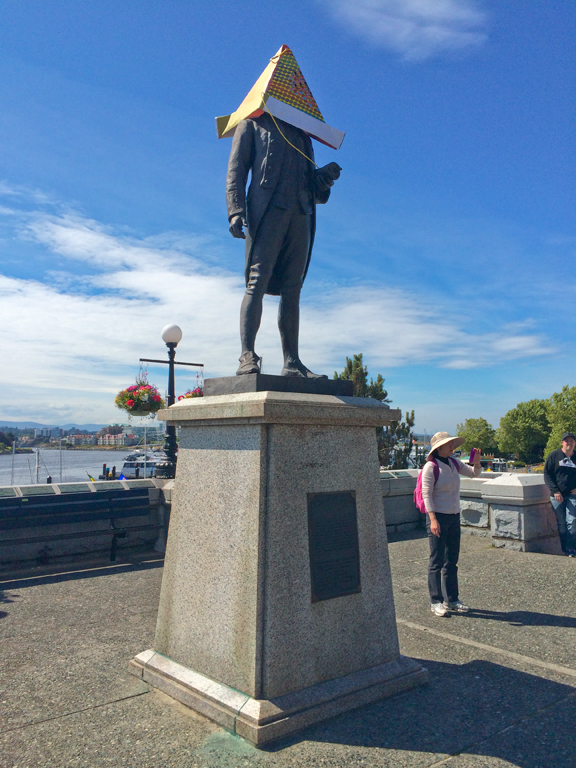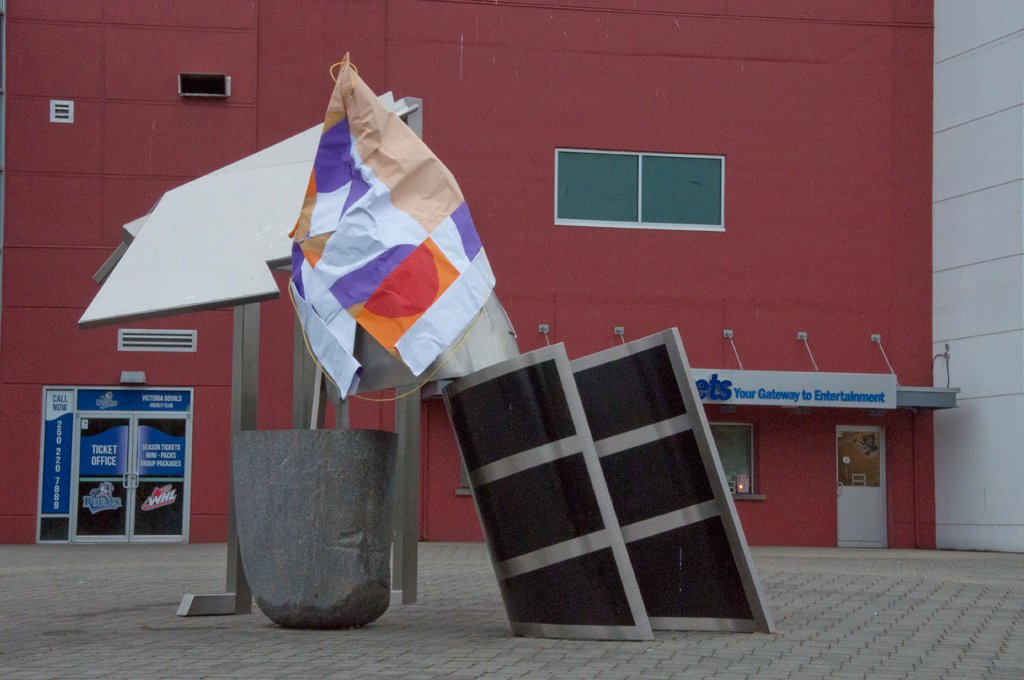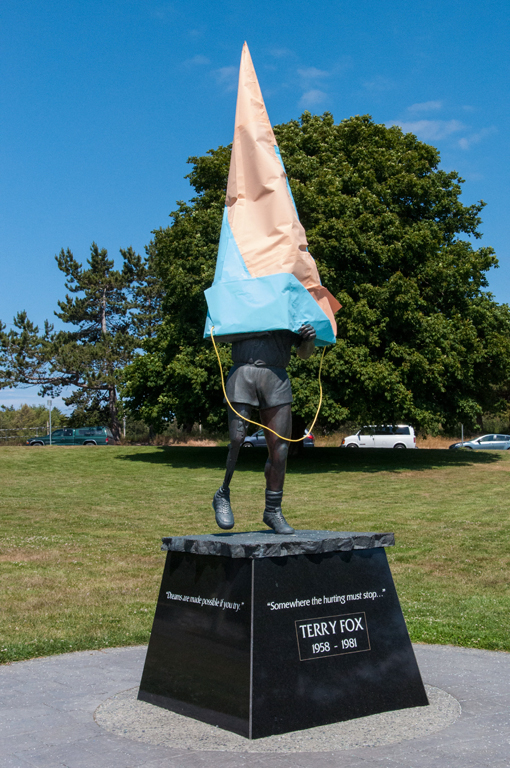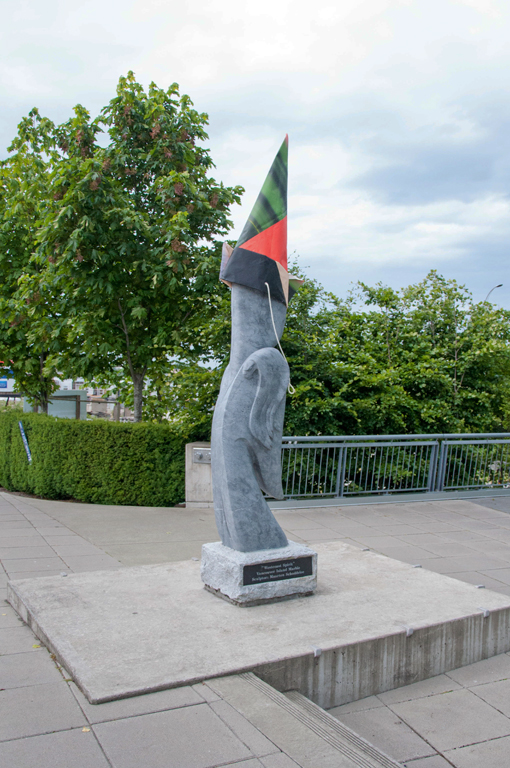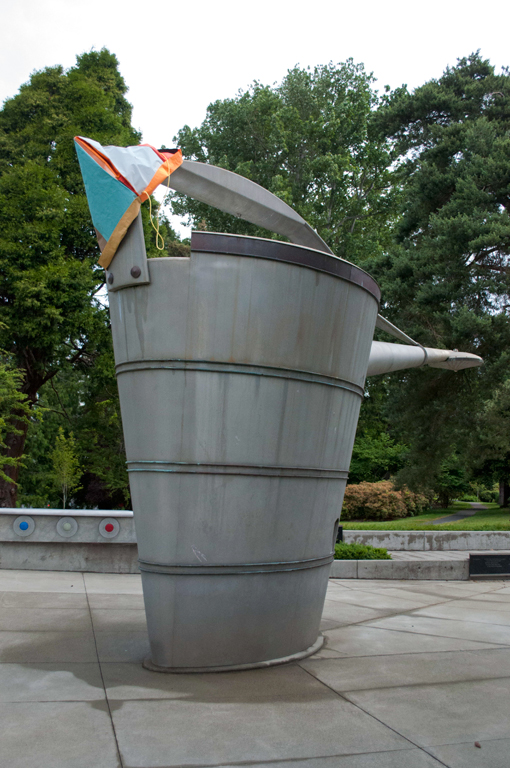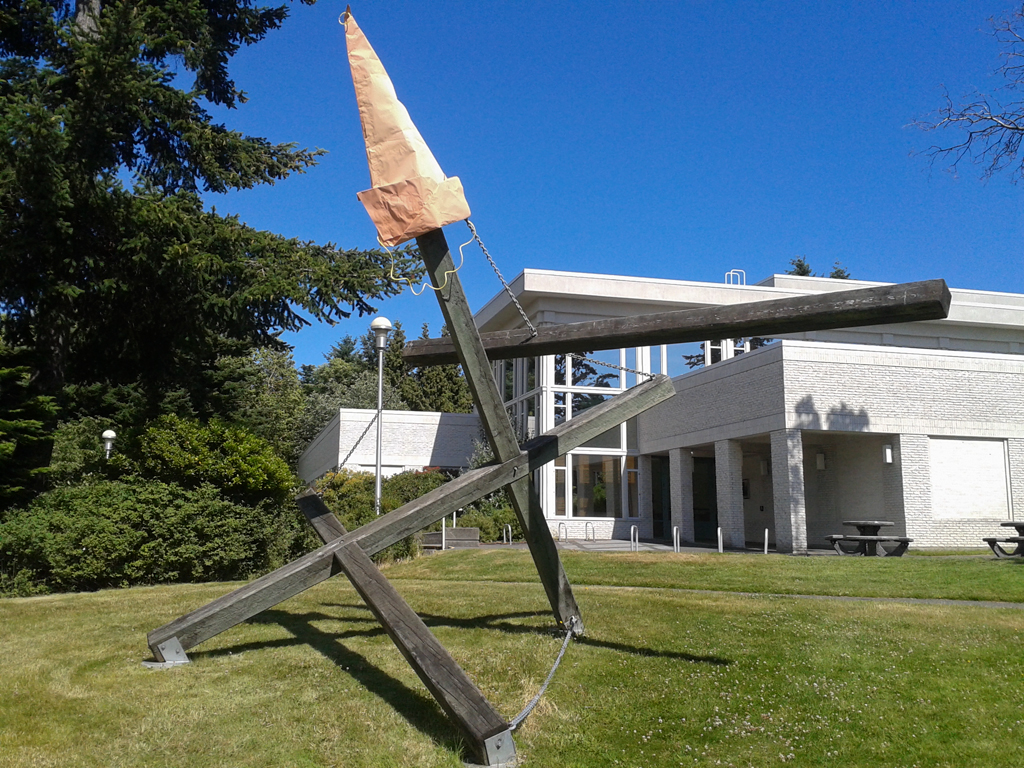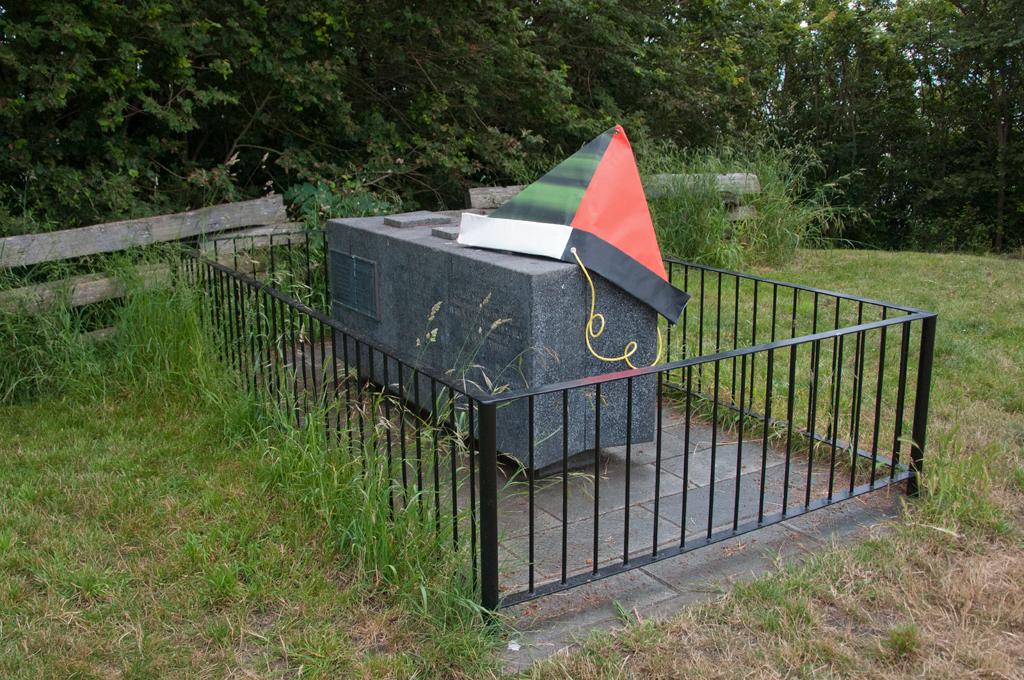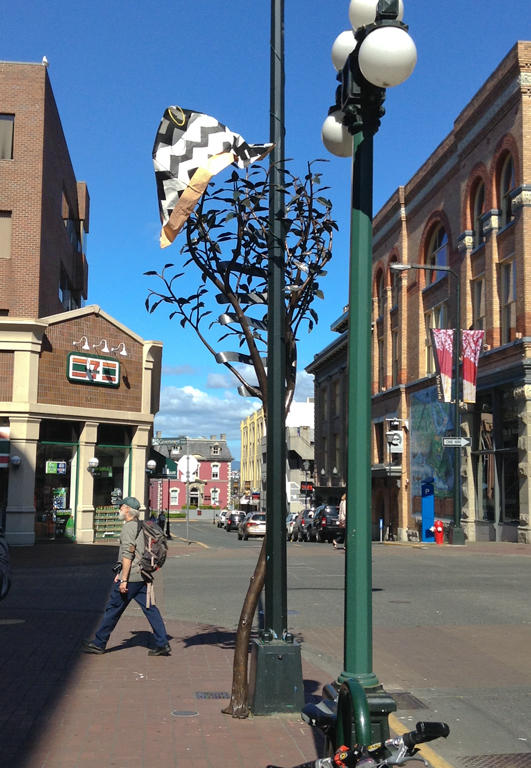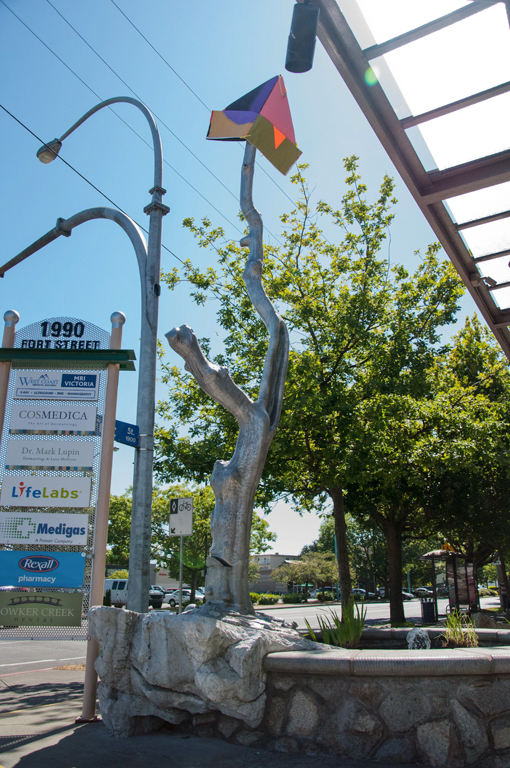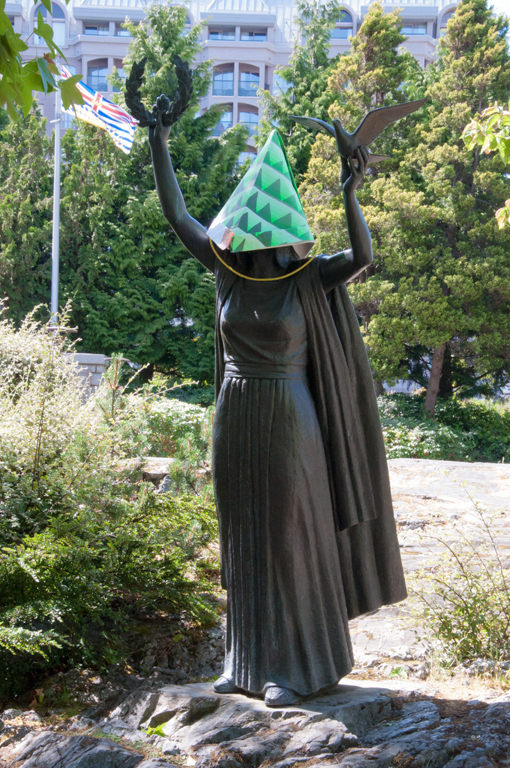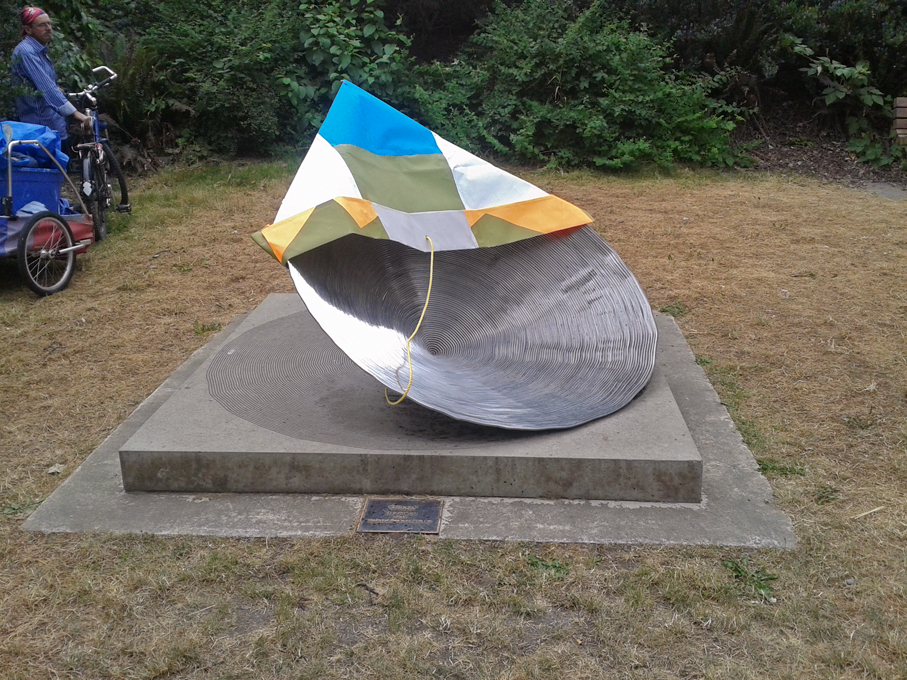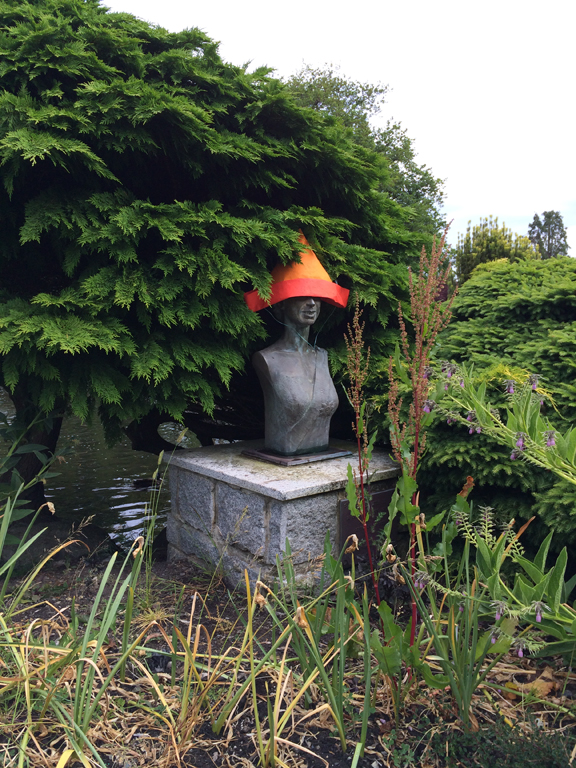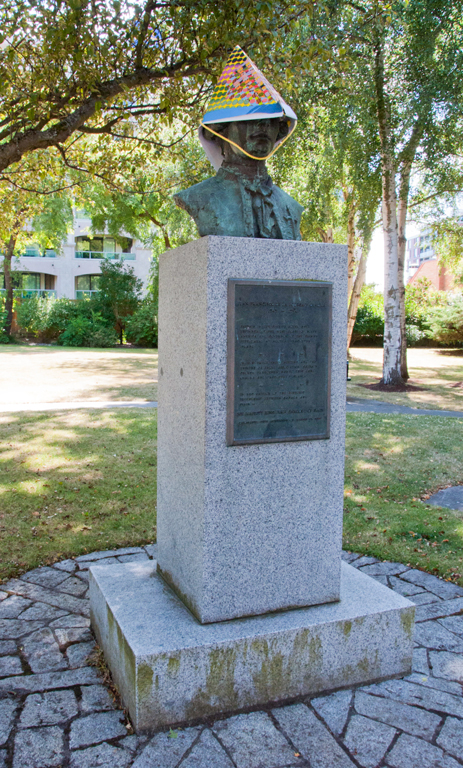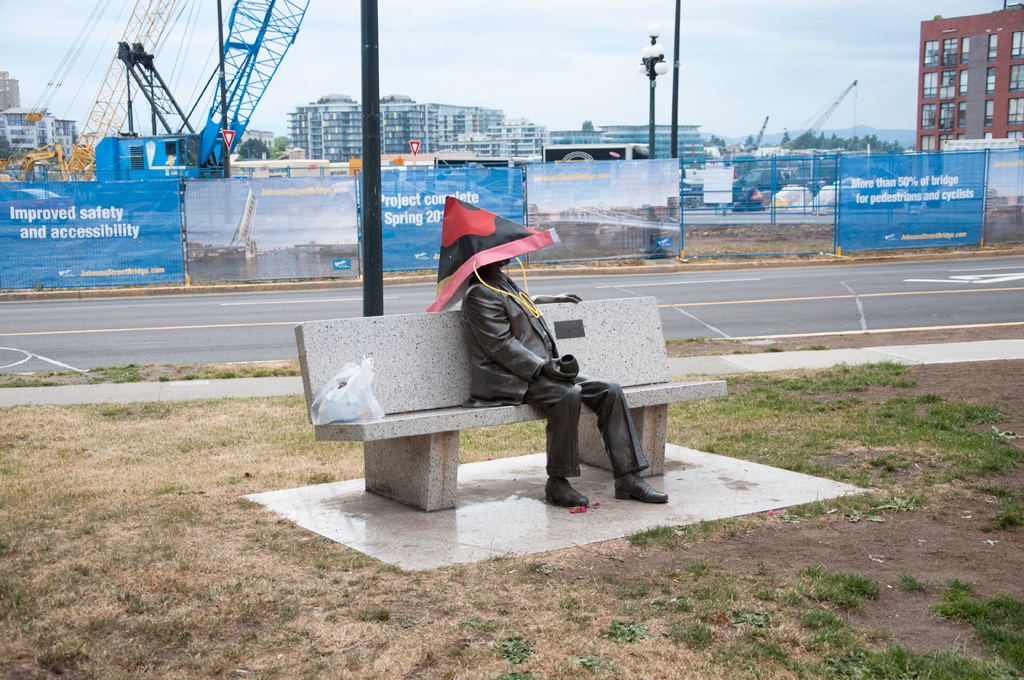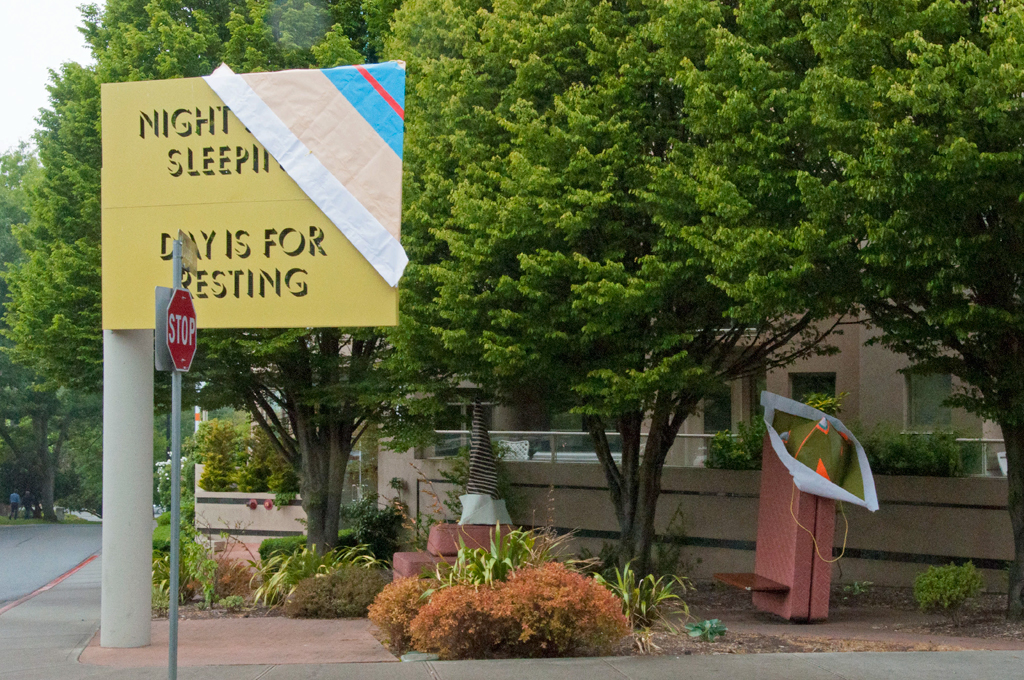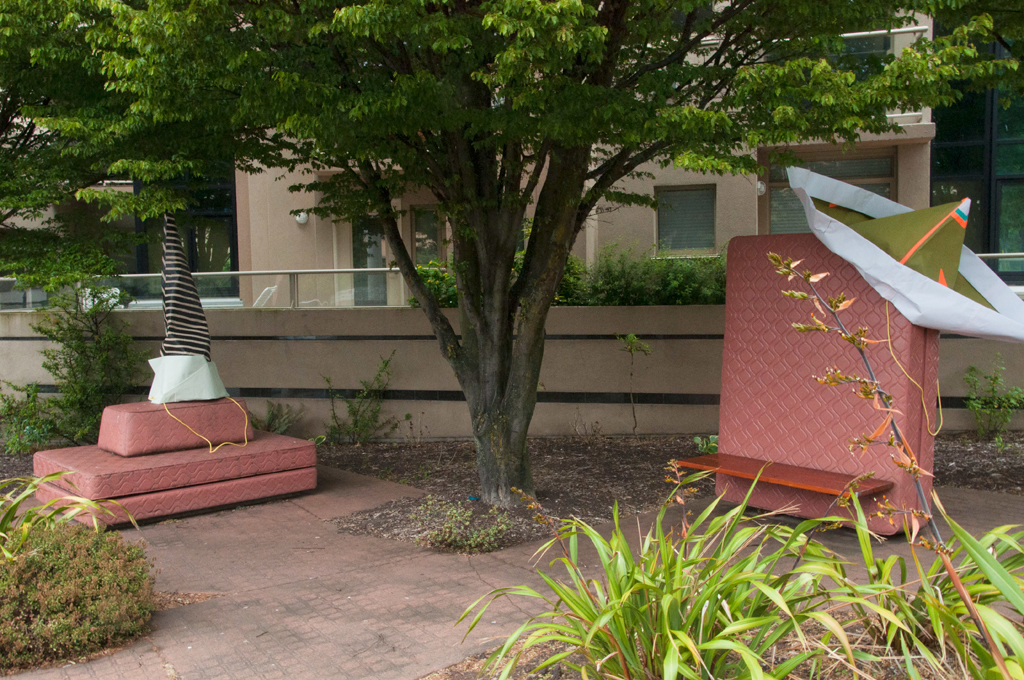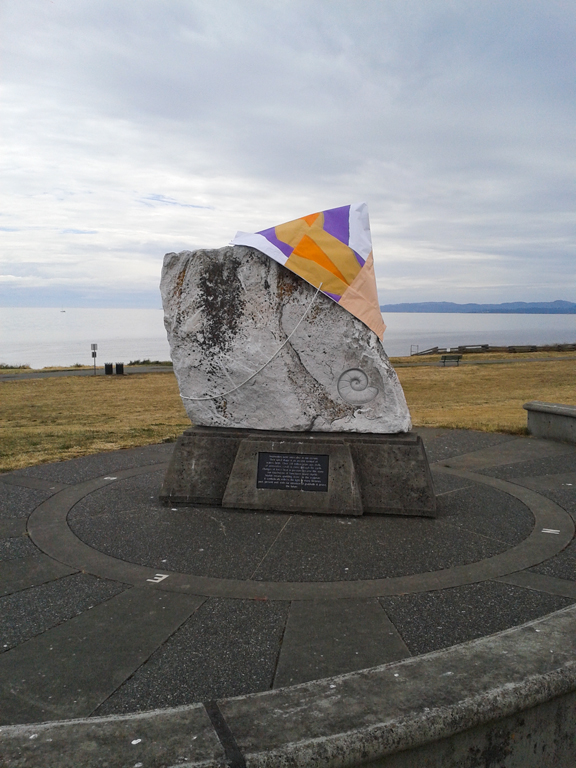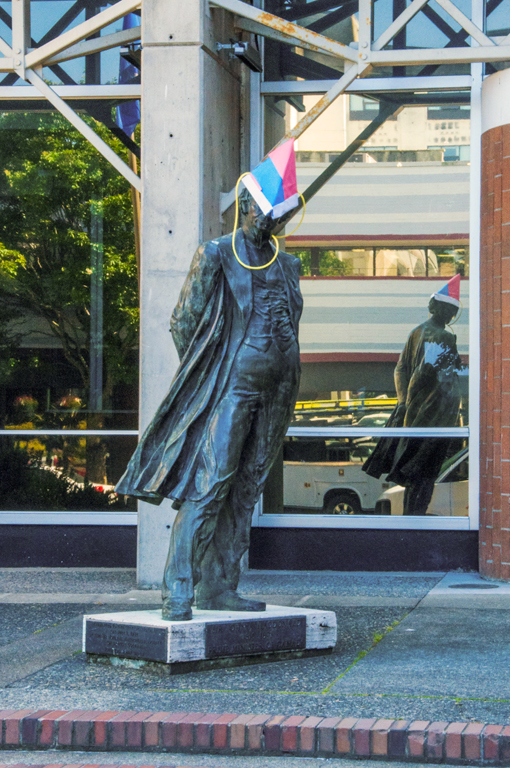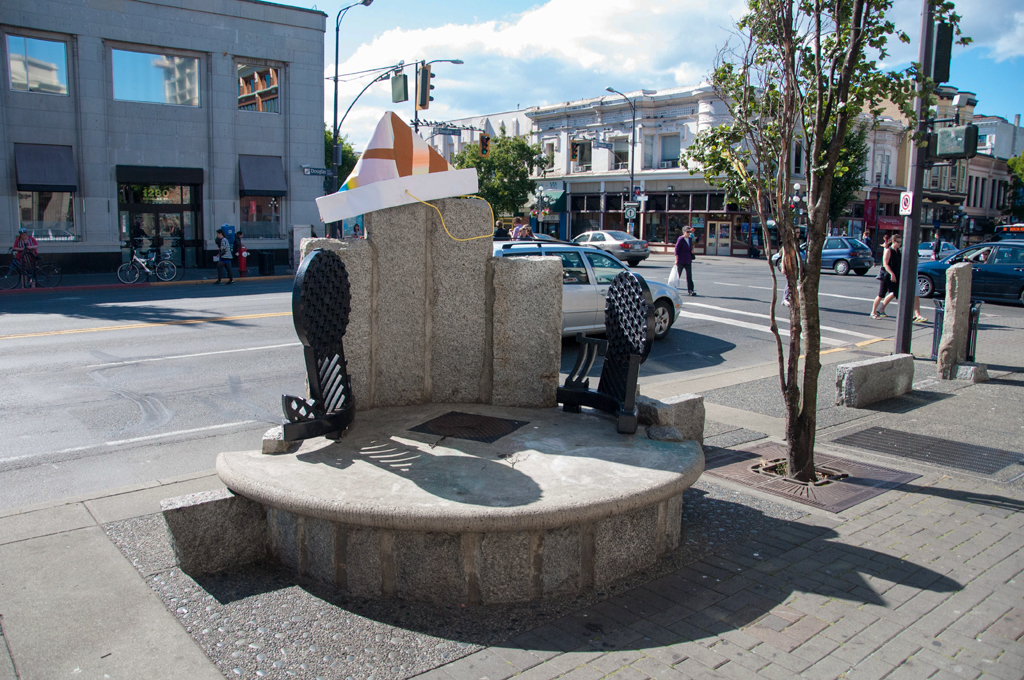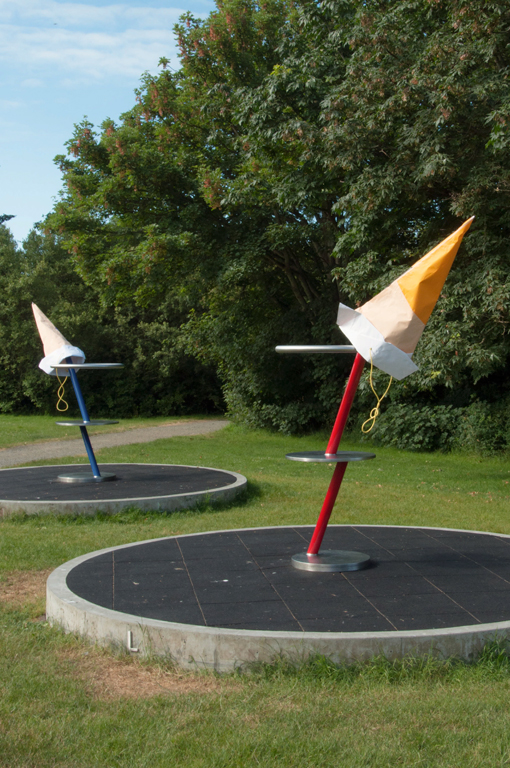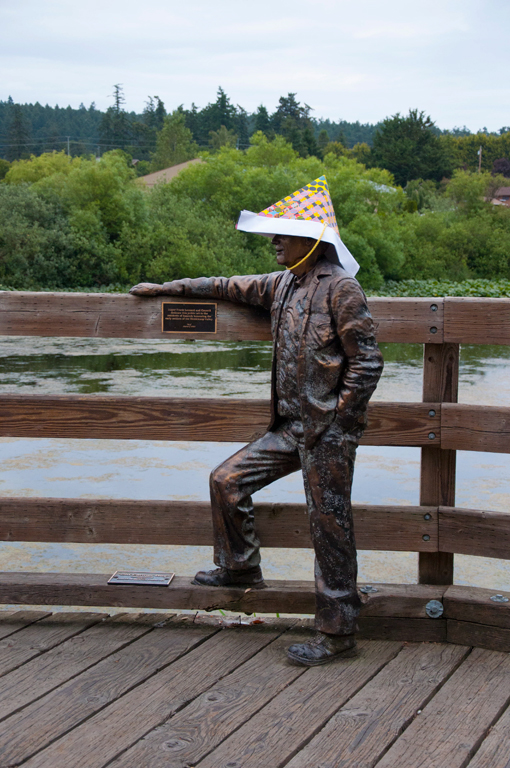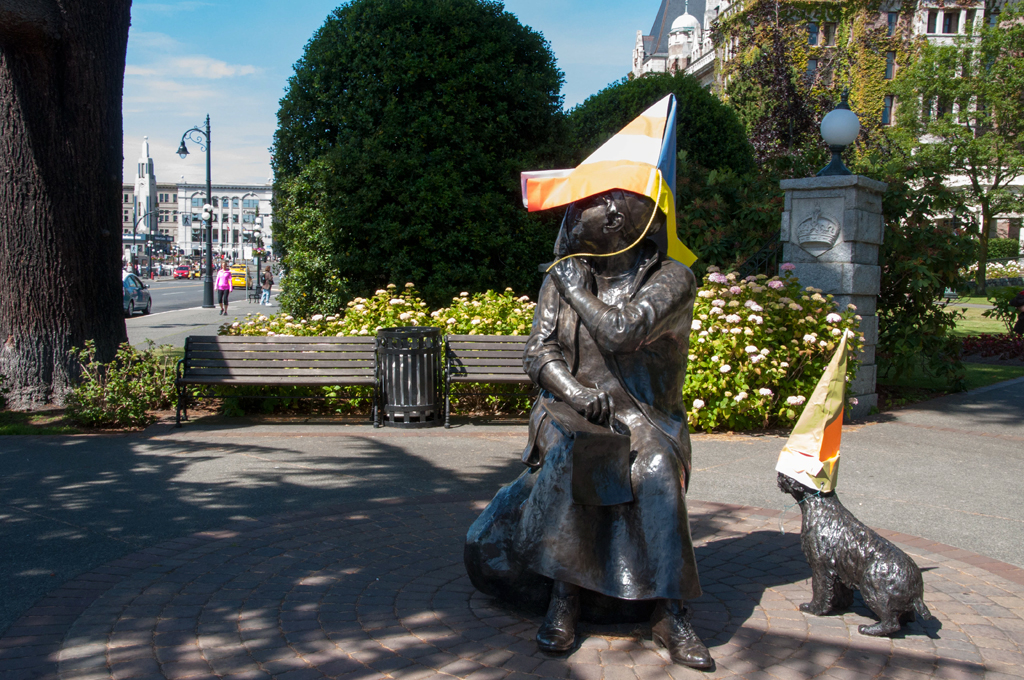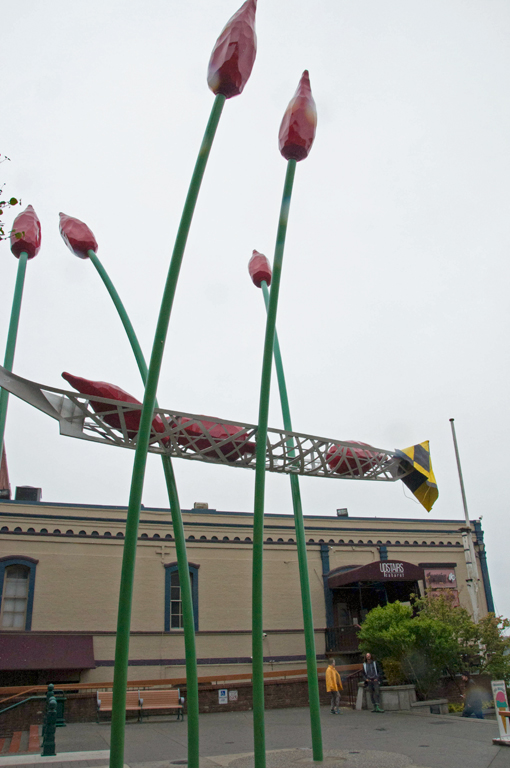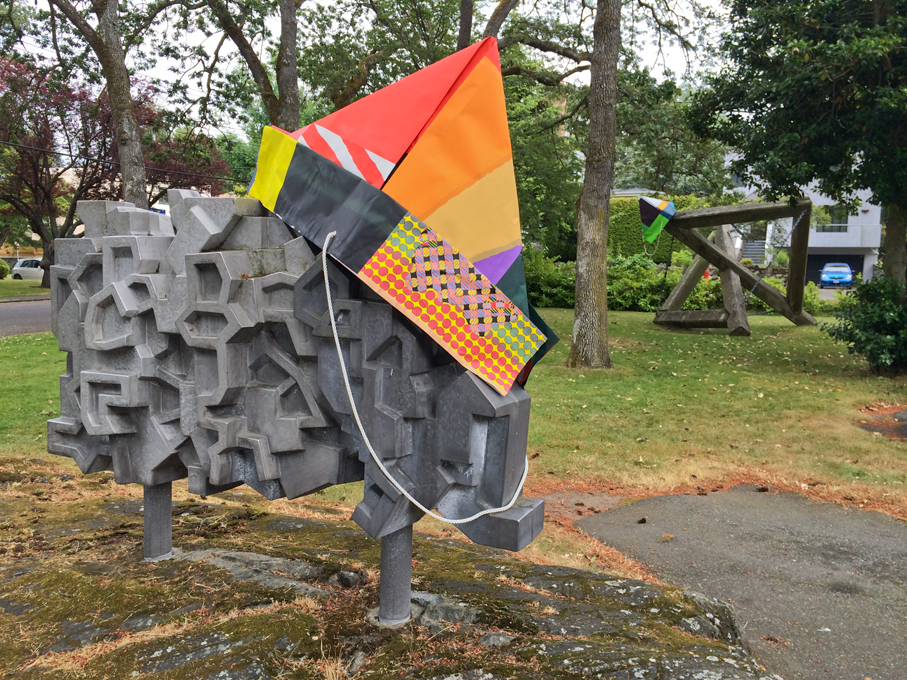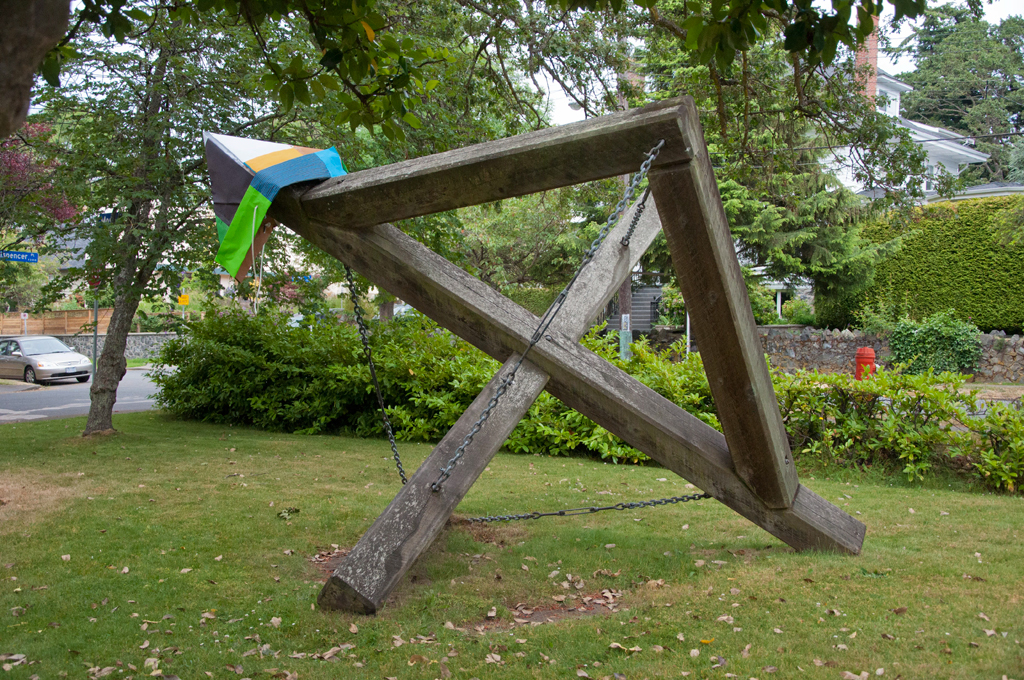 We're never gonna get close because it's hanging,
since we took off the horse but kept the rider

2014
Screenprinted paper, grommets, rope, various public sculptures.
Variable dimensions.
Series of performances/interventions on 26 public artworks in Victoria, British Columbia, Canada, June 10 - 21, 2014.
Project produced in collaboration with Open Space.
Photos by Alexis Hogan, Doug Jarvis, and Yannick Desranleau.


Artist Statement
Exhibition Essay by Alexis Hogan
Complete list of artworks intervened upon