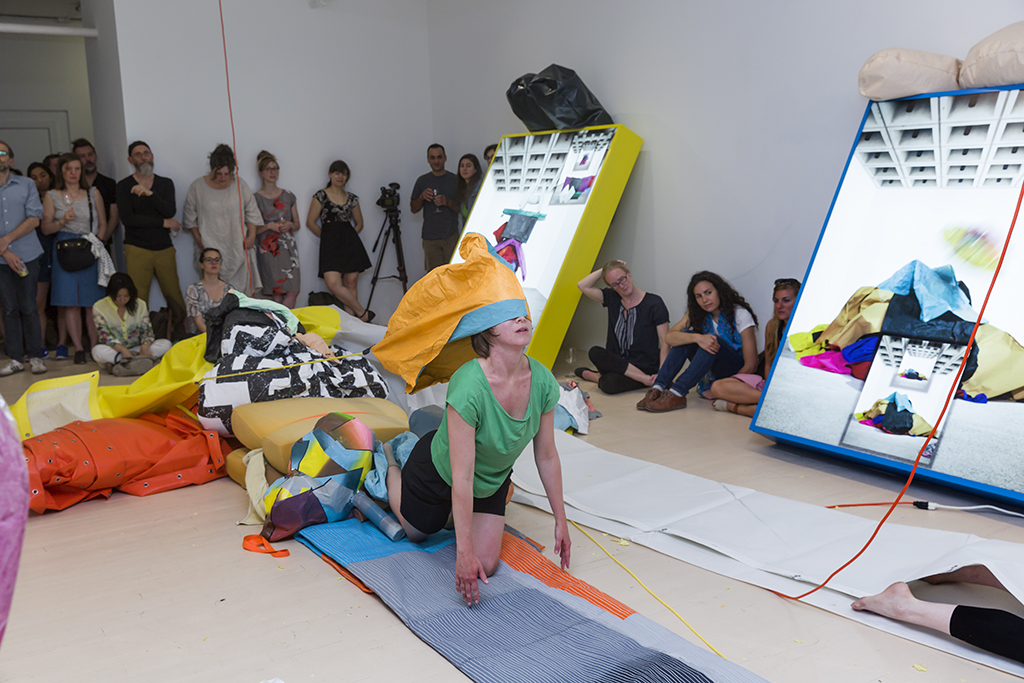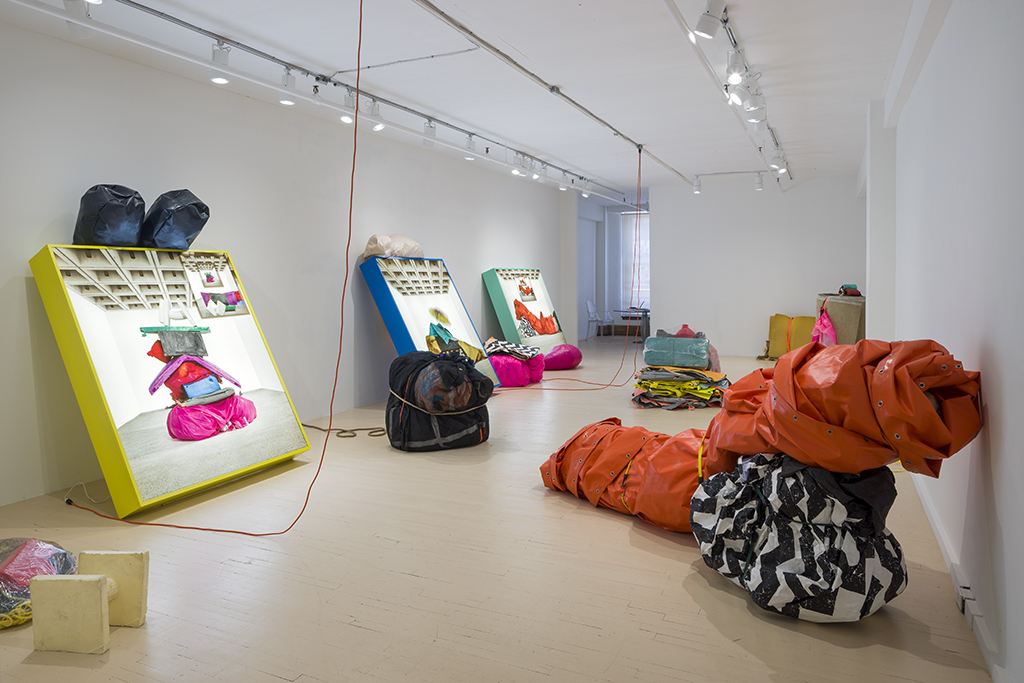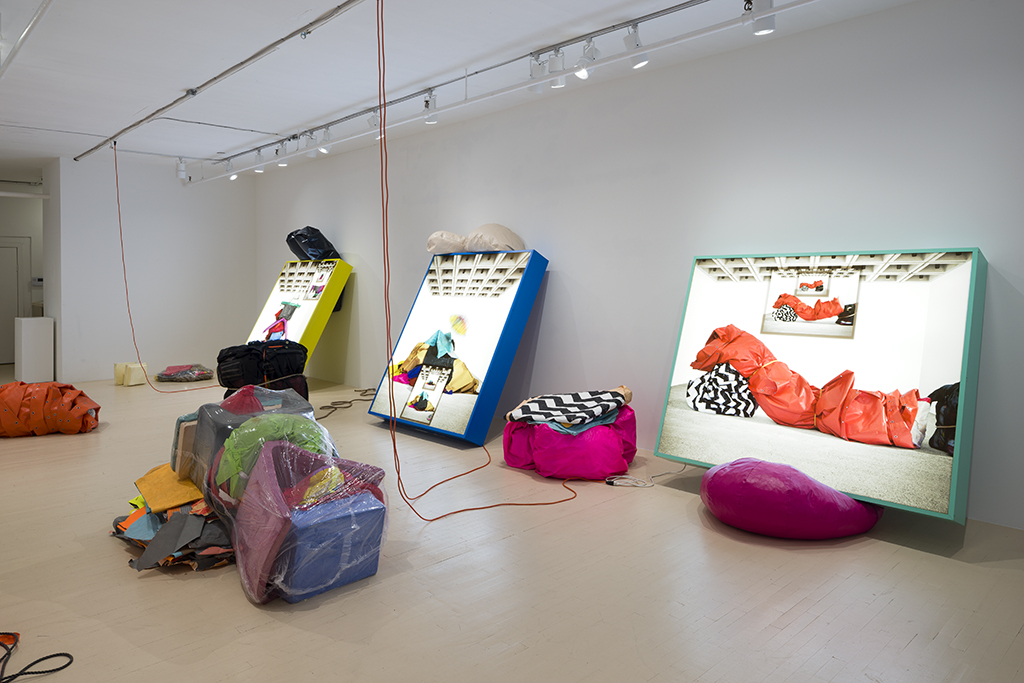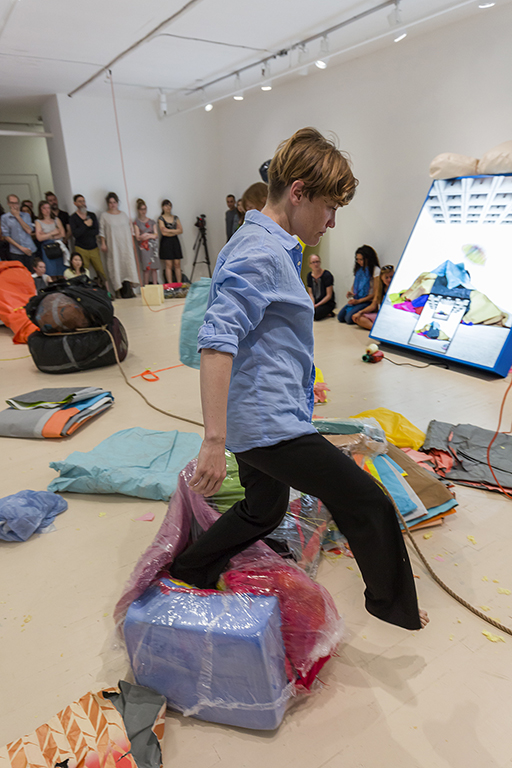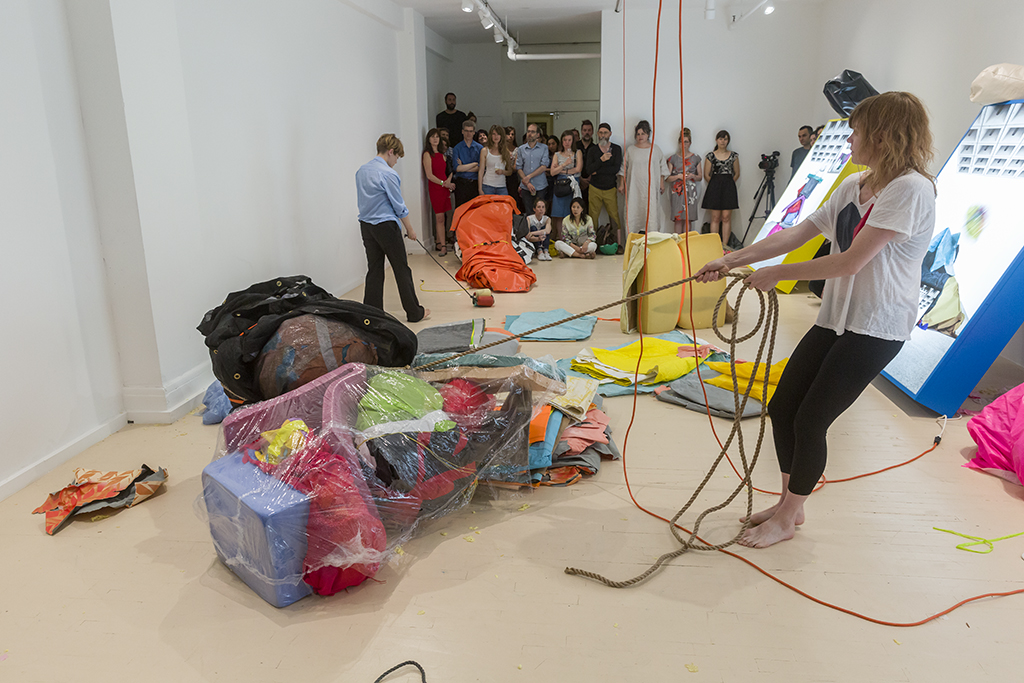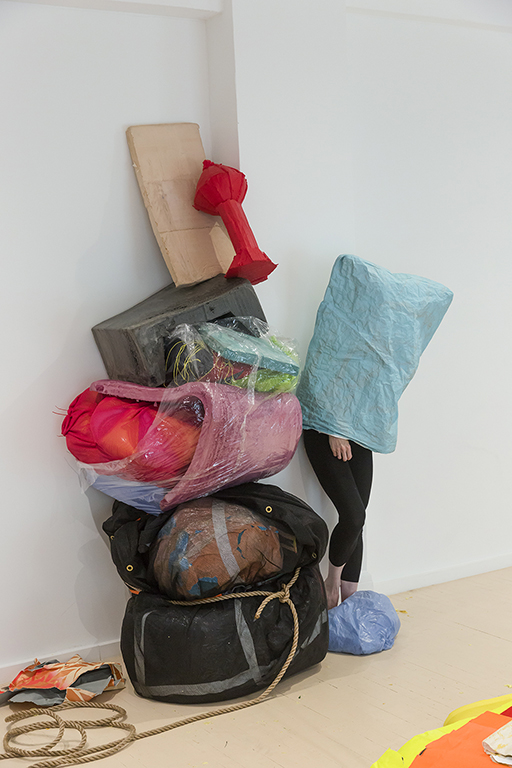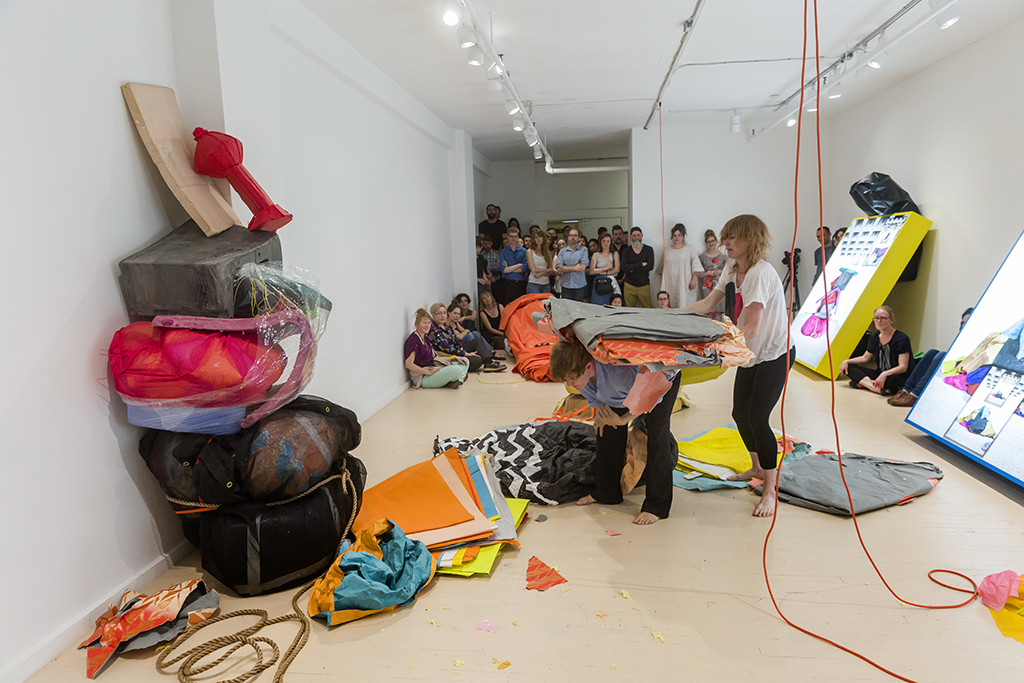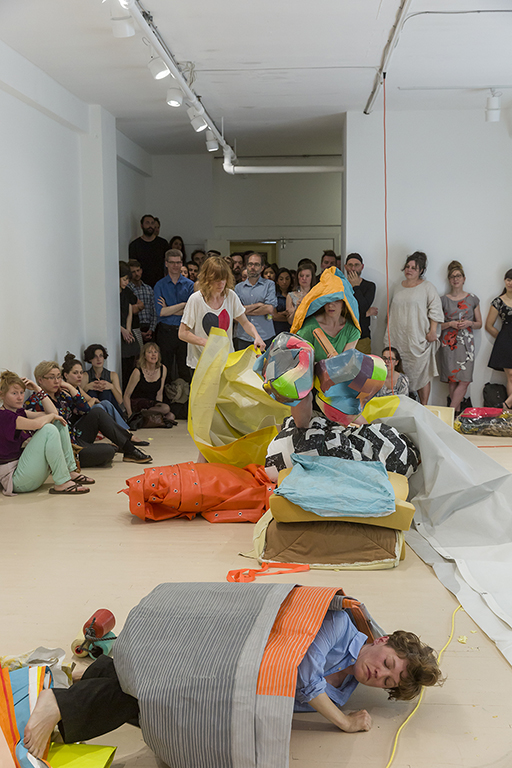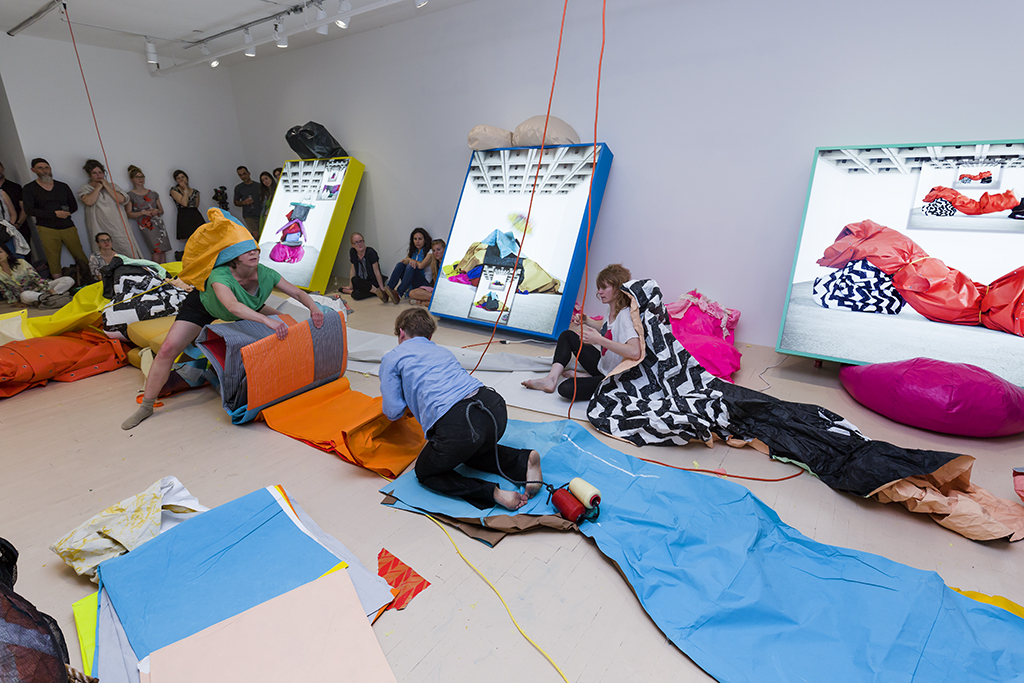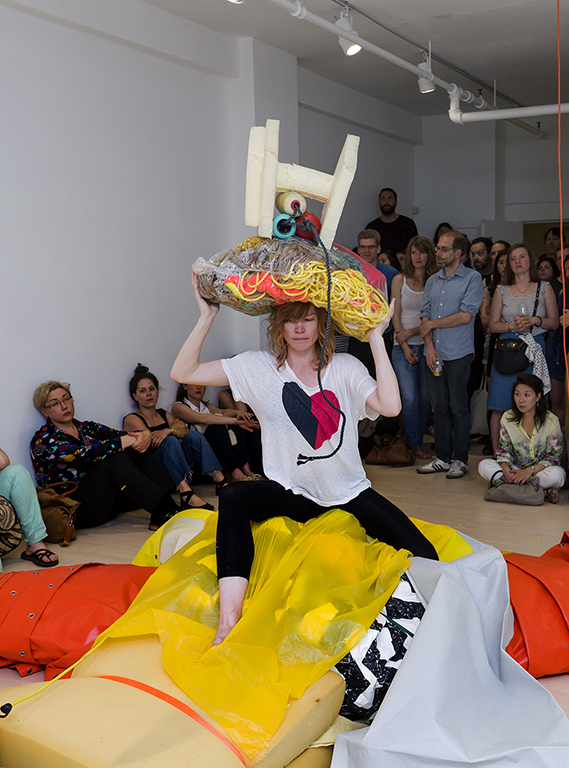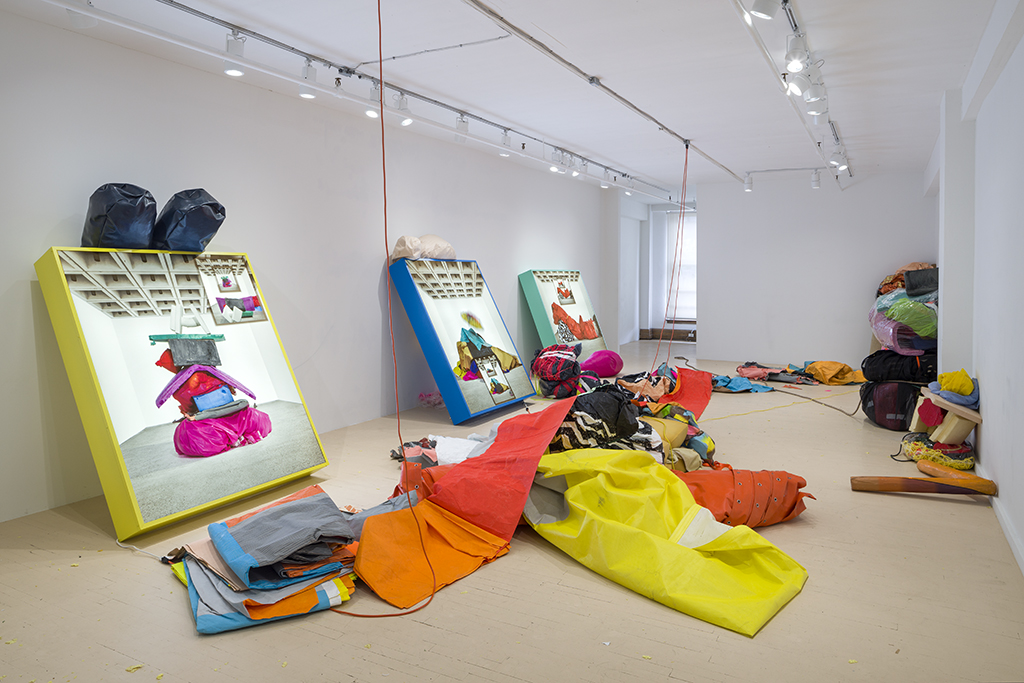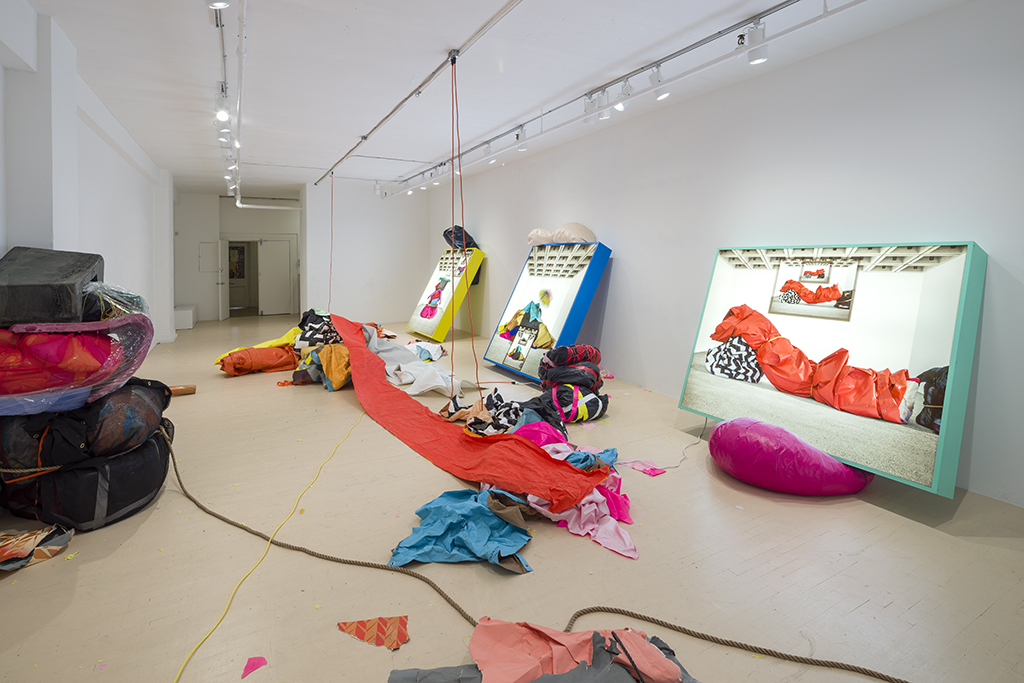 The Face Stayed East The Mouth Went West (elements)
2014-2015
In collaboration with Sarah Wendt.
Choreography by Sarah Wendt. Performed by Katie Ewald, Mary St-Amand Williamson, and Sarah Wendt.
UV prints on acrylic in lightboxes, screenprinted paper, fabric backed vinyl, scaffolding, tyvek, rope, vinyl tarpaulin, fabric, mix media.
Lightboxes: 183 x 152 x 20 cm; installation: variable dimensions (282 x 1107 x 1219 cm)


Installation view at Galerie Hugues Charbonneau, Montréal, Canada, May 2015.
Photos by Guy L'Heureux